Services & Facilities
A wide range of services
The quality of services offered by Les Plumes Hotel is only matched by the originality of its decor!
Our services
Honesty bar
And a comfortable lounge, perfect for enjoying a refreshing drink.
For an extraordinary experience, do not hesitate to come and test D-Vine wine by the glass tasting machine in our honesty bar; it is designed to serve you wine at the ideal temperature in a few seconds.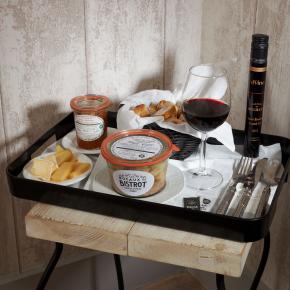 Room service
Available for breakfast and dinner.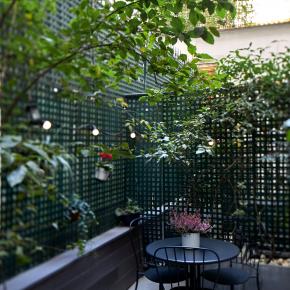 Patio
Ideal for basking in the sun during the summertime.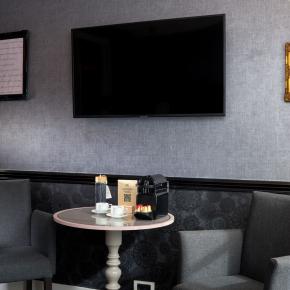 Free WiFi
And a business center, allowing to work in perfect conditions.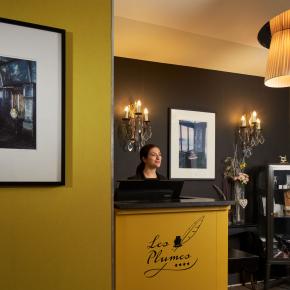 Concierge service
To organise your transfers from and to airports.