direction@leroch-hotel.com
+33 1 70 83 00 00
Restaurant, Bar & Terrace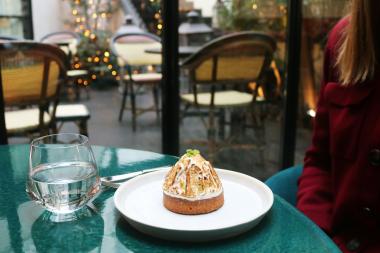 A HIDDEN TABLE...
Le Roch Hôtel & Spa is home to the Maison 28 restaurant.
Located at 28 rue Saint-Roch, this chic, yet relaxed, restaurant is the confidential address of Paris's 1st arrondissement. Crafted by chef Serge Jouanin, this delicate and tasty cuisine showcases the conviviality of a delicious meal with a menu inspired by the French classics.
Every day, at lunchtime, our team will offer you "L'Ardoise", a tasty selection of home-cooked dishes that vary according to the deliveries of our producers.
BAR
Between their culinary discoveries, our guests will be delighted to linger on the Bar menu.
Alongside the finest spirits and internationally renowned Champagne brands and types, there is a selection of original cocktails on offer, invented or reinvented especially for the hotel's clientele.
Unusual flavours and new pleasures are found at this rendezvous, all of which can be appreciated in a setting that is also exceptional. You can sit at the bar, be comfortably ensconced near the fireplace, relax on the terrace or in the hotel's interior garden, depending on your desires and the season.
Le Petit Chalet
This winter, our secret terrace becomes a delightful warm and comforting mountain refuge, adorned with objects found on winter hikes and warmed by the benevolent flames of a cast iron stove. Soft and poetic, the Petit Chalet is the ideal cocoon, both cozy and elegant, gourmet and generous, to celebrate the spirit of winter and its ancestral joys.
Discover at lunch and dinner time a friendly raclette : seasonal vegetables soup, IGP cheese made from raw milk, cold cuts selection, blueberry pie to share...
Le Petit Chalet can be booked for a minimum of 4 people and can accommodate up to 10 guests.